Bringing solid waste workers up to par with the rest of the county
March 30, 2022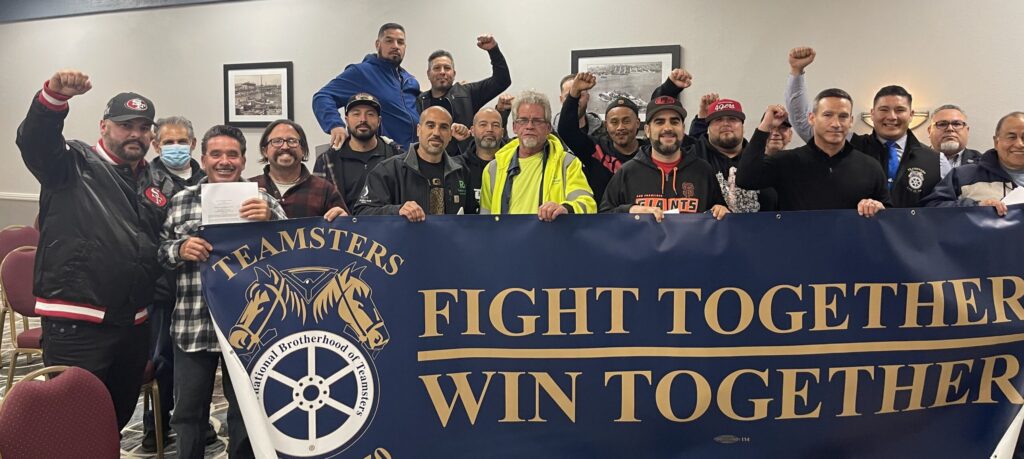 After almost nine months of talks and hard-bargaining on economics, the members at Recology of the Coast ratified their new five-year successor collective bargaining agreement by a 94% margin on March 3, 2022.
"There was a considerable gap between the offers we were getting from the company and where we needed to be. We were set to vote a strike authorization but at the 11th hour, we received a proposal which stayed our vote and allowed us to resume bargaining," said lead negotiator and Business Representative Robert Sandoval.
"Our position, from day one, was that we were not going to accept anything less than the respective surrounding units doing similar work. For too long, this group had been trailing, and now I'm happy to report that is no longer the case," Sandoval adds. "In fact, this unit will now set the standard in wages and pension effective 2024 in the North San Mateo County area."
The 26 members at Recology of the Coast service El Granada, Pillar Point, Miramar, Princeton, Montara, Moss Beach, Pacifica, and Half Moon Bay, with their yard, nestled right against the Pacific Ocean in Pacifica.
Noe Maguina, a 29-year veteran and shop steward, was an integral part of the bargaining committee. "His historical knowledge of this unit and how the operations ran when he first started was vital in making the company improve worker protection language," Sandoval adds.
Key highlights from the newly-ratified agreement contain the addition of temporary vacancy language, which will allow floaters to have a "home" in the event a fellow member is out for an extended period of time, complete retro-pay for all hours worked, full maintenance of benefits that add lifetime health and welfare coverage for retirees, and overall improvements to non-economic language to strengthen worker protections.
"For far too long, our members in the North San Mateo County region were historically making less than their counterparts in the Southern area of San Mateo County," said Local 350 Secretary-Treasurer John Bouchard, "When I took over this local, I made it one of my priorities to ensure we brought those workers up to par, and we've systematically achieved that vision over the last several years."