Members in Focus: Danny Nocom
December 23, 2022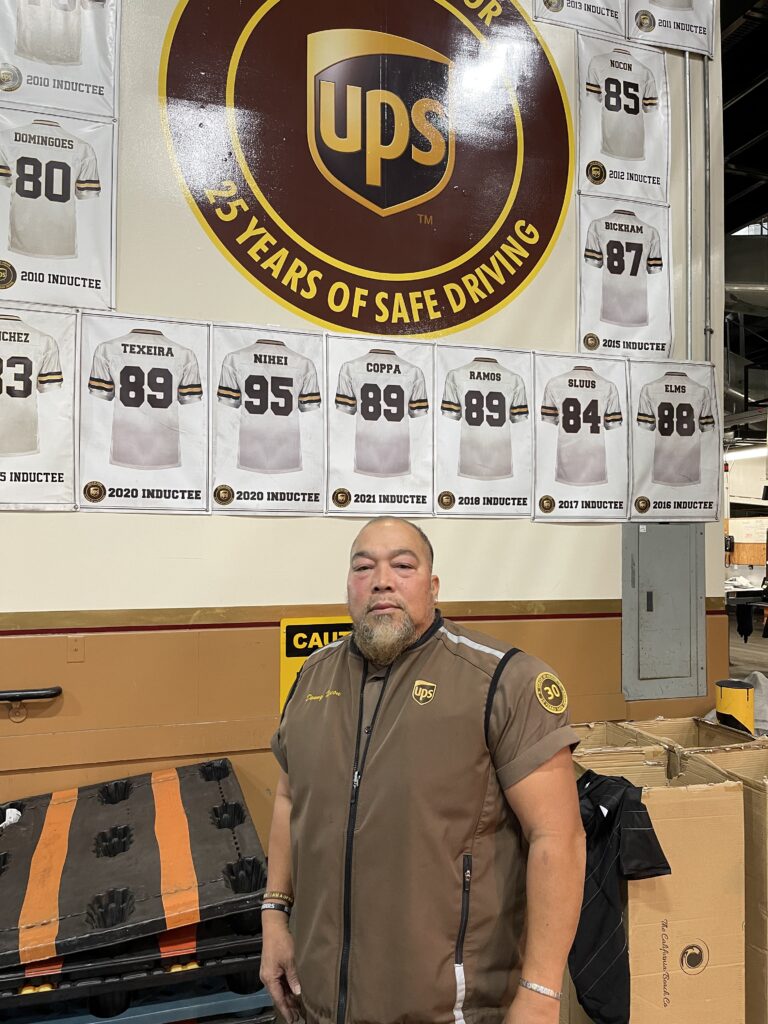 UPSer Danny Nocon
A Teamster at UPS for almost 39 years, Danny Nocon started out of the Cordelia building in 1985 and followed his work to the Richmond hub in 2001, where he currently works as a regular package car driver.
At 17 years old, Danny Nocon began his military career in the Army. After basic training, he was stationed in Massachusetts for a year. In 1981, Danny received an assignment to become an instructor for the U.S. Military Academy at West Point.
In 1982, after eight months there, Danny was sent to Germany where he soon earned the Army Commendation Medal. Little did he know that the endless days in the field where temperatures were well below freezing, the lack of restrooms, and the long shifts spent on Guard Duty would prepare him for a long, successful career at UPS and as a Teamster.
It wasn't until the holiday season of 1984 that Danny, then 26 years old, was hired on temporarily with the company and in March of 1985 earned the opportunity for a permanent position while now serving in the Army Reserves. Danny's military career in the Reserves ended shortly after but his experience there helped create a mentor for his young coworkers at Local 315.
Whether he's setting the standard on how to carry oneself at the workplace, personally providing facemasks to his coworkers during the pandemic without concern for costs, or cooking breakfast for his coworkers on a regular basis, Danny will certainly have left his imprint on his fellow Teamsters.
Danny has recognized that it is time for the next chapter in his life, which involves dedicating his time to his young granddaughter, Ariel. We, at Teamsters Local 315, would like to thank you, Danny, for your service to both our country and our union. You will be deeply missed here.