Helping a member displaced by fire
September 27, 2021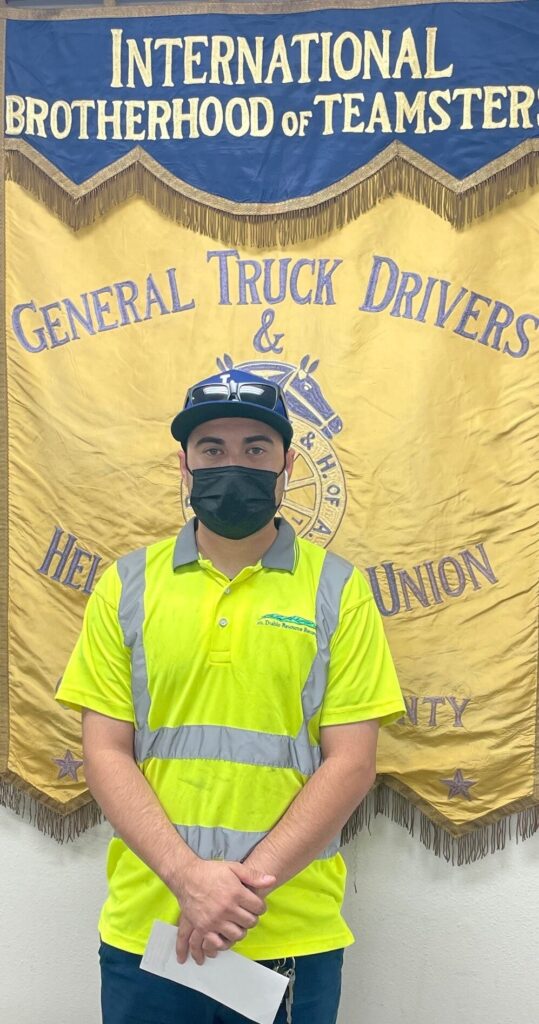 On May 31, a fire started near an Antioch apartment building and quickly spread to a second building where Teamster Juan "JC" Jaurgui lives with his wife and two kids. JC is a Local 315 member who works at Mt. Diablo Resource Recovery as a solid waste driver.
According to NBC News, aggressive fire response stopped further spread of the fire, caused by fireworks, but 40 residents in eight apartment units were displaced. A suspect was quickly arrested.
JC's co-workers quickly set up a Go Fund Me site; to date, they've raised about $2,400 of the $3,000 goal. In addition, Teamsters Local 315 and Joint Council 7 gave $XXXXX.
"It's great when the Teamsters can help one of our own. Juan was very appreciative of the assistance from Teamsters Local 315 and Joint Council 7," said Business Agent David Rodriguez.
If you can give, go to: https://www.gofundme.com/f/help-jc-family-rebuild-as-their-home-burns-down.