Bringing together ready mix drivers to learn about industry and union
July 1, 2019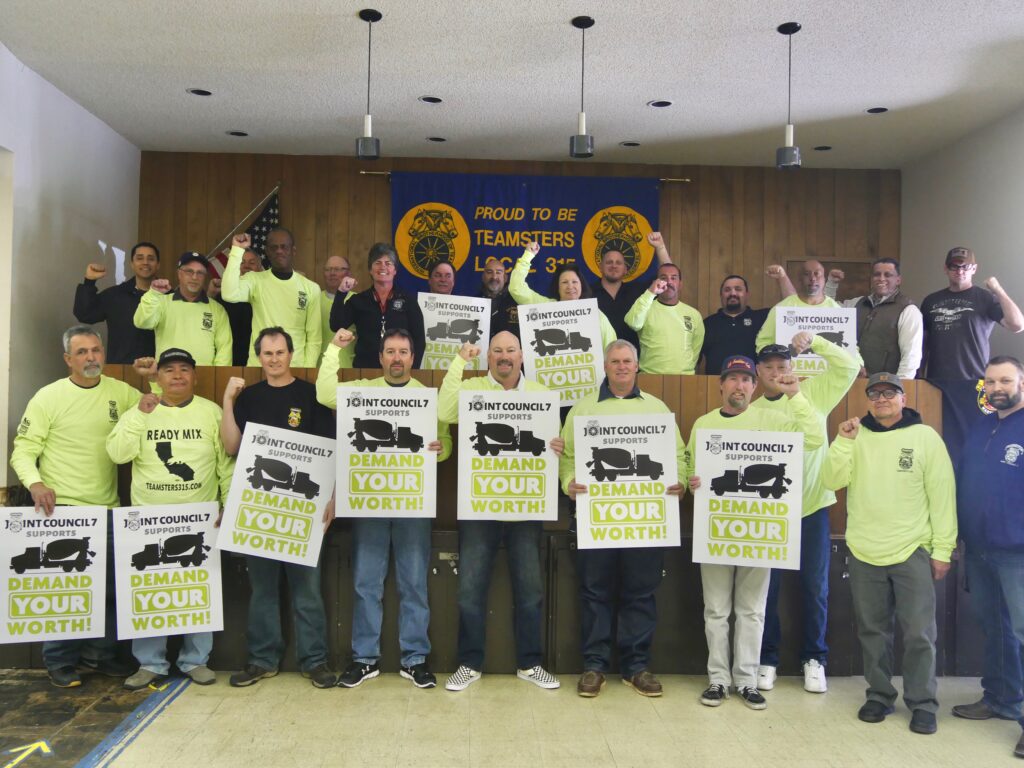 Local 315's ready mix drivers learned more about their industry and the union.
In March, Local 315 held its First Annual Ready Mix Meeting. The ready mix membership attended to learn about the challenges facing cement drivers and the industry.
The meeting addressed the nonunion competition in the area and how bolstering union membership strengthens wages for everyone statewide.
Drivers are committed to spreading the good word of the Teamsters so that fellow drivers know the benefits of collective bargaining and contract protections. Business Agent Mike Hughes presented on many facets of the industry, including Project Labor Agreement (PLA) language and union density. Members also learned that when they support DRIVE, they are supporting the work of Teamsters for decades to come.
The Local was thrilled at the great turnout and looks forward to many more successful Annual Ready Mix meetings in the future!