Local fights to get member's job back after management error
March 30, 2022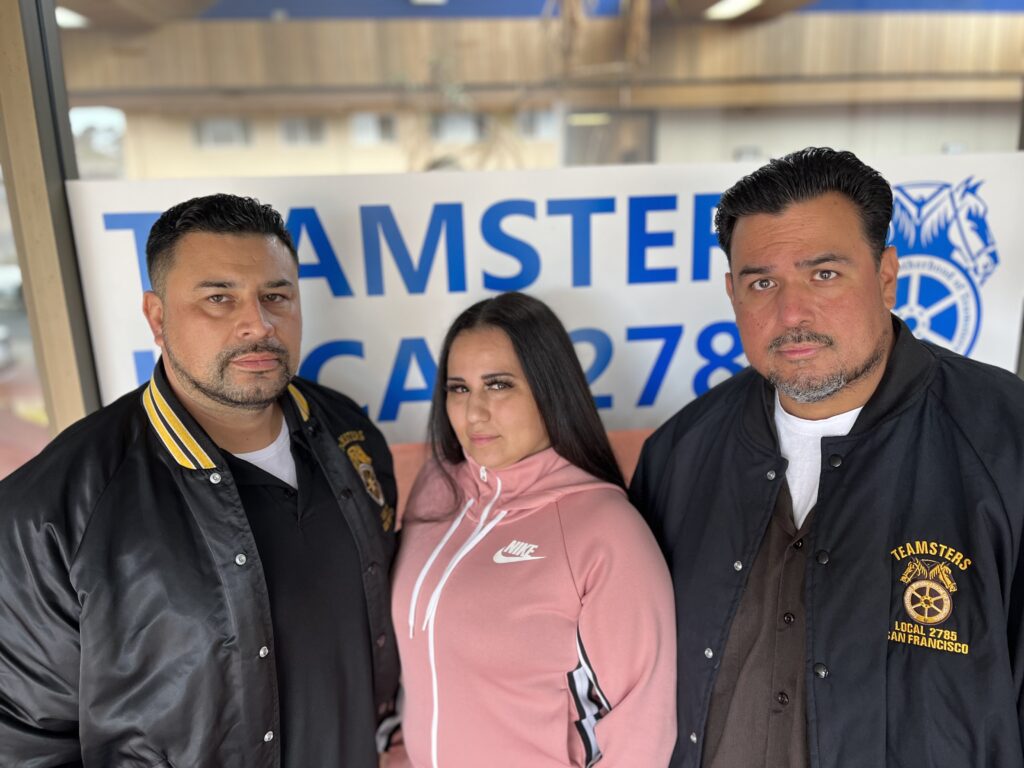 Silvina Flores is happy to be back to work after Business Reps Troy Mosqueda and Jose Lopez fought for her.
Members don't often think about their union until management screws up and they need some support. When Silvina Flores went to work on a bright November morning at the UPS South San Francisco Hub, something that she'd been doing for five years, she had no idea that a dumb mistake made by a manager would result in her getting fired. But that's what happened, and even though it took a few months, her union reps made sure that she was brought back to work and made whole for the wages and benefits she should have earned.
The incident took place in early November. "I didn't think it was a big deal when a manager made a mistake on my time card. It showed that I had worked more than my allotted hours," Silvina recounts. "But what should have resulted in a simple fix turned into a bullying session about the quality of my work. They belittled me and caused me severe emotional distress. I asked my shop steward to put in for a sick day for me. When I got back, I was fired for job abandonment."
"From beginning to end, I had followed the process. I talked to my shop steward, the union rep, and even went to the doctor, but," Silvina adds, "nobody in management cared. The District Manager told me that he was ordered to fire me."
Silvina was off the job for four months and in that time she worked closely with her Business Reps to fight back. In February, she was with her union reps ready to go to panel when UPS offered to settle the case. The company agreed to bring her back to work and make her whole for all back pay and benefits she had lost, starting from the day of the incident. She returned to work on March 7.
Silvina wanted to give special thanks to Business Reps Troy Mosqueda, Jose Lopez, and Local 2785 Secretary-Treasurer Joe Cilia, who all fought for her. "When you're dealing with such a large company and they have that mindset, we all have to be very thankful for the union and for the support of our Local," Silvina says. "Without them, we'd be in big trouble. UPS would be a revolving door and there would be no longevity."